Verso's Philosophy and Theory Bookshelf
A reading list of selected books from our Philosophy and Theory shelves, including two of our biggest books this year - Grand Hotel Abyss and Reading Capital.





Grand Hotel Abyss: The Lives of the Frankfurt School by Stuart Jeffries
This brilliant group biography asks who were the Frankfurt School and why they matter today.

"A towering work of staggering scholarship." – Irish Times

"Attempts something rather daring ... An easily accessible, funny history of one of the more formidable intellectual movements of the 20th century ... an easy, witty, pacy read" – Owen Hatherley, Guardian

Reading Capital: The Complete Edition by Louis Althusser, Etienne Balibar, Roger Establet, Pierre Macherey, and Jacques Rancière. Translated by Ben Brewster and David Fernbach

A classic work of Marxist analysis, available unabridged for the first time. The beautiful cover design (concept by Neil Donnelly and Sean Yendrys) has an indented (debossed) front cover with Marx's Capital on the inside.




Metaphilosophy by Henri Lefebvre. Edited by Stuart Elden. Translated by David Fernbach

Available for the first time in English, in a beautiful die-cut cover design. See more photos here.

Critique of Everyday Life by Henri Lefebvre

Lefebvre's classic analysis of daily life under capitalism in one complete volume.

"One of the great French intellectual activists of the twentieth century." – David Harvey




Aisthesis: Scenes from the Aesthetic Regime of Art by Jacques Rancière. Translated by Zakir Paul

Rancière's magnum opus on the aesthetic.

An American Utopia: Dual Power and the Universal Army by Fredric Jameson. Edited by Slavoj Žižek

Controversial manifesto by acclaimed cultural theorist debated by leading writers. With contributions from Jodi Dean, Saroj Giri, Agon Hamza, Kojin Karatani, Kim Stanley Robinson, Frank Ruda, and Kathi Weeks.




Crowds and Party by Jodi Dean

How do mass protests become an organized activist collective?

"In this enthralling and exhilarating book, Jodi Dean shows that, contrary to neo-anarchist cliche, the party form and class struggle are very far from being outmoded. The revival of the party has produced a surge of enthusiasm in contemporary left politics" – Mark Fisher, author of Capitalist Realism


Less Than Nothing: Hegel and the Shadow of Dialectical Materialism by Slavoj Žižek
"Few thinkers illustrate the contradictions of contemporary capitalism better than Slavoj Žižek ... one of the world's best-known public intellectuals." – John Gray, New York Review of Books
Absolute Recoil: Towards a New Foundation of Dialectical Materialism by Slavoj Žižek

Absolute Recoil is a startling reformulation of the basis and possibilities of contemporary philosophy.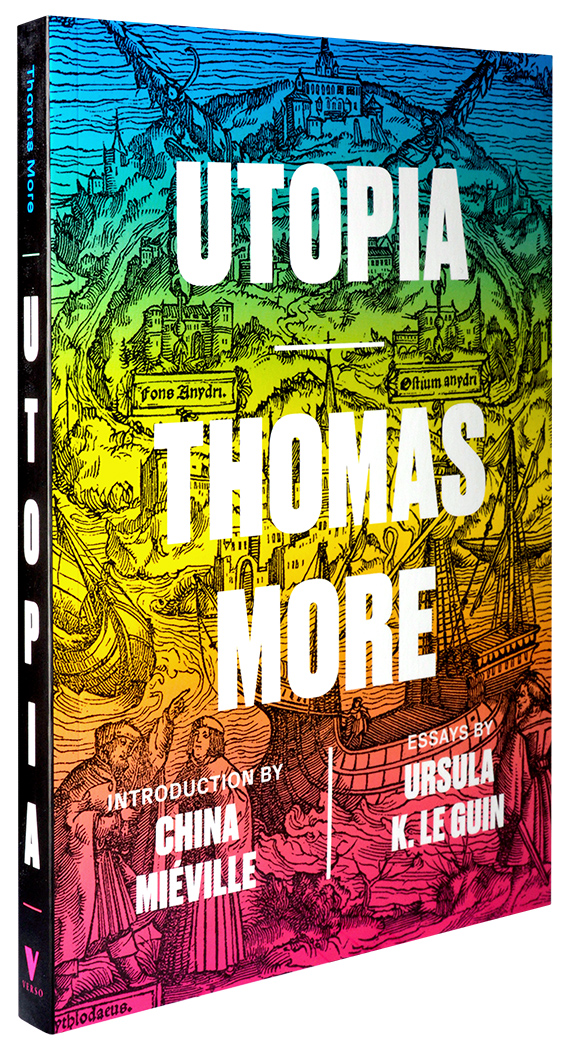 Utopia by Thomas More. Supplement by Ursula K. Le Guin. Introduction by China Miéville

Five-hundred-year anniversary edition of More's Utopia, with writing from major science fiction writers

"We can't do without this book. We are all and have always been Thomas More's children." – China Miéville




Four Futures: Life After Capitalism by Peter Frase
"Frase injects a sorely needed dose of reality to the conversation, and the result is invigorating ... I lost sleep over it." – Guardian
The Left Hemisphere: Mapping Critical Theory Today by Razmig Keucheyan

This panoramic sweep of today's major thinkers provides one of the best, accessible introductions to contemporary critical theory. Covering Hardt and Negri, Balibar, Agamben, Ranciere, Badiou, Žižek and just about every other key thinker currently at work. The Left Hemisphere is a vital guide for everyone interested in contemporary philosophy.

Fossil Capital: The Rise of Steam Power and the Roots of Global Warming by Andreas Malm

"The definitive deep history on how our economic system created the climate crisis. Superb, essential reading from one of the most original
thinkers on the subject." – Naomi Klein

The Capitalist Unconscious: Marx and Lacan by Samo Tomšič

"The Capitalist Unconscious does the simple thing that's so hard to do: taking Lacan seriously as a reader of Marx. Against all the confusions and failures that have often characterized attempts to synthesize Freud and Marx, Tomšič argues that we must think the structure of the unconscious and the structure of capitalism together." – Benjamin Noys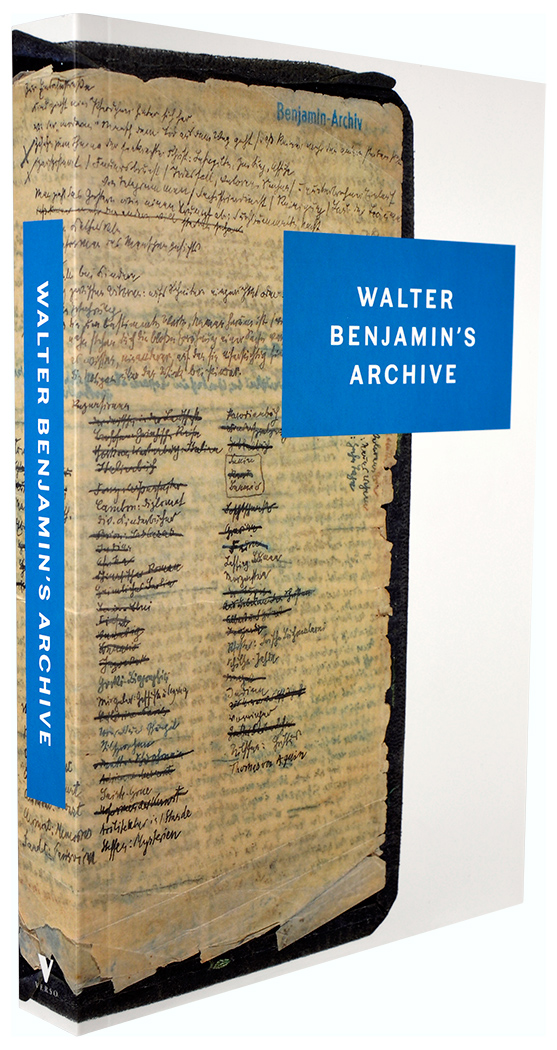 Walter Benjamin's Archive by Walter Benjamin

"Esther Leslie's translation reveals that no thought should go un-noted" – Peter Conrad, Guardian

"Elegantly brings together the materials of Benjamin's bequest and reminds us of what his friend Theodor Adorno rightly said was its greatest significance for subsequent thinking." – Frieze

Fire Alarm: Reading Walter Benjamin's 'On the Concept of History' by Michael Löwy. Translated by Chris Turner
This illuminating study of Benjamin's final essay helps unlock the mystery of this great philosopher.
The Beach Beneath the Street: The Everyday Life and Glorious Times of the Situationist International by McKenzie Wark

"Wark's readable explanation of the movement's ideas ... is the best I have read." – Edwin Heathcote, Financial Times

"Wark is a fine aphorist ... Playful, angry, depressed, celebratory, this is a book for anyone not convinced that there is no alternative to the way we live now." – Christopher Bray, Observer

A Philosophy of Walking by Frédéric Gros

"A passionate affirmation of the simple life, and joy in simple things. And it's beautifully written: clear, simple, precise." – Carole Cadwalladr, Observer

"A long walk, Gros suggests, allows us to commune with the sublime." – New York Times

The Sublime Object of Ideology by Slavoj Žižek

Zizek's first book, is a provocative and original work looking at the question of human agency in a postmodern world. The original, and still the best, place to begin your explorations of his work.

Dialectic of Enlightenment by Theodor Adorno and Max Horkheimer. Translated by John Cumming

A classic of twentieth-century thought, charting how society devours itself through the very rationality that was meant to set it free

The Ancients and the Postmoderns: On the Historicity of Forms by Fredric Jameson

Fredric Jameson sweeps from the Renaissance to The Wire.

The Essence of Nihilism by Emanuele Severino. Edited by Alessandro Carrera and Ines Testoni. Translated by Giacomo Donis

A groundbreaking classic of contemporary philosophy for the first time in English translation.
Minima Moralia: Reflections from Damaged Life by Theodor Adorno

Minima Moralia is a seminal text in the Critical Theory tradition. Written during his wartime exile in America, Minima Moralia is a series of aphorisms and reflections on everything from the state of politics and culture in the 1940s America, the encroaching totalitarianism of liberal capitalism and philosophical speculations on Hegel to a student's bookshelf filled with cheap editions of Proust ('Moncrieff's translation deserved a better fate…'). Wonderful and profound, this is the perfect starting point for anyone wanting to delve into twentieth-century German thought.
Precarious Life: The Powers of Mourning and Violence

 by Judith Butler



"Judith Butler is quite simply one of the most probing, challenging, and influential thinkers of our time." – J. M. Bernstein


One of the most influential thinkers working today, Judith Butler's work has helped transform the fields of philospophy, feminism and queer theory. In Precarious Life, Butler responds to post-9/11 America and the current US policies to wage perpetual war, and calls for a deeper understanding of how mourning and violence might instead inspire solidarity and a quest for global justice.
The Philosophy of Marx by Etienne Balibar

"A very intelligent and creative work: succinct and informative." – Fredric Jameson

Etienne Balibar was Althusser's favourite student, and his work has continued in the tradition of scholarship inaugurated by his teacher. The Philosophy of Marx is an accessible and vigorous introduction to the thought of Marx and his key followers. A perfect introduction for anyone new to left-theory, and with enough original and stimulating scholarship to keep even the keenest Marxologist happy.
For Marx by Louis Althusser

Althusser was one of the most influential Marxist thinkers of the 20thcentury, inspiring a whole generation of writers through his work and teaching, including Badiou, Ranciere, Balibar and Derrida. For Marx is the book where Althusser first develops his unique take on Marxism, critiquing the young Marx's humanism and advocating for a structuralist antihumanism. Althusser is essential for anyone grappling with French philosophy.

Ethics: An Essay on the Understanding of Evil by Alain Badiou
"This lively, stimulating book is an attempt to make us think differently about what matters to us." – Times Literary Supplement

One of the most influential thinkers currently at work, Badiou's philosophy is a notoriously dense combination of set-theory, ontology and political commitment. Ethics, with its introductory essay by Peter Hallward, is the perfect introduction to this broader project, laying down the key tenets of Badiou's work in an admirably clear style whilst skewering the pretensions of liberal ethics.

See more of our undergraduate philosophy/theory reading here.
Related Books